Accidents happen. And while a BMW Certified Collision Repair Center like Bert Smith can't undo the accident, it can undo the damage.

All repair work is done by Bert Smith BMW-trained technicians, using BMW repair procedures and approved tools and equipment to meet BMW's repair specifications. Only Original BMW Parts are used.
Bert Smith and BMW offers a two-year limited warranty on all Original BMW Parts used to repair your BMW. In addition, Bert Smith offers a lifetime Repair Guarantee* on work we perform.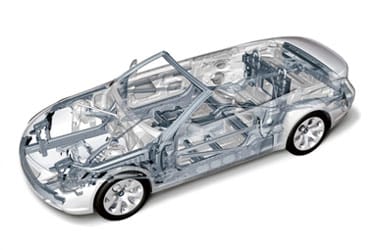 And the peace of mind that your Ultimate Driving Machine will continue to live up to its name.
We not only service and repair BMWs but also Porsche, VW, Subaru, and all makes and models to the same exacting standards and with the precise detail that you would expect.
At Bert Smith, we know that having and accident is a traumatic experience. Isn't it nice to know that getting your car back to showroom condition doesn't have to be?